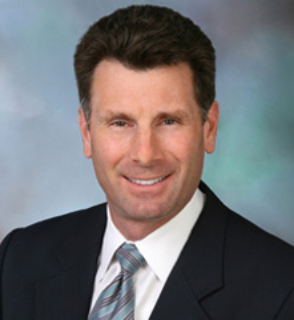 Education:
University of Virginia Law School
Amherst College
Bar Admissions:
District of Columbia
Illinois
OVERVIEW
David Schertler is widely recognized as one of the top white–collar criminal defense attorneys in the Washington area and nationwide. In 1996, he left the United States Attorney's Office for the District of Columbia to found the law firm that is now Schertler Onorato Mead & Sears. Over his nearly 25 years in private practice, Mr. Schertler has built the firm into a premier litigation boutique. Mr. Schertler is known for his skilled and tenacious representations of high-level executives, government officials, and other individuals and entities in criminal and civil investigations throughout the United States and abroad. Mr. Schertler is also a renowned trial attorney with a demonstrated record of courtroom successes.
EXPERIENCE
Mr. Schertler's white-collar criminal representations have included executives and individuals involved in high–profile matters such as the Volkswagen diesel emissions investigation; the KPMG tax shelter investigation; the Enron, Worldcom, and AOL financial fraud investigations; the Foreign Corrupt Practices Act (FCPA) "Africa Sting" prosecution dismissed by the government after consecutive trials resulted in no convictions; and the Teamsters' corruption investigation. Mr. Schertler has represented clients in criminal and civil antitrust investigations in the United States, Asia, and South America, financial and securities investigations in the United States and Europe, and FCPA investigations worldwide. Mr. Schertler's practice has included investigative and trial matters involving antitrust law, bribery and gratuities law, mail and wire fraud, honest services fraud, federal procurement regulations, campaign finance law, conflicts of interest, health care fraud, money laundering, environmental crimes, securities and tax laws, and false statements and perjury. Mr. Schertler regularly represents clients in hearings and depositions before Congressional committees and in internal investigations conducted by a range of federal agencies, including the Securities and Exchange Commission, the Federal Election Commission, the Department of Defense, and the General Services Administration.

Mr. Schertler's substantive expertise and deep understanding of the investigative process and the nuances and sensitivities of legal representation have attracted clients in a wide range of professions, including business executives, attorneys, elected officials, political appointees, military and law enforcement officers, and professional athletes. In many instances, Mr. Schertler assists his clients to resolve their legal matters without prosecution or other litigation. When matters do enter the court system, Mr. Schertler is a seasoned litigator who vigorously represents clients in criminal and civil trials in courts throughout the country.

Mr. Schertler's extensive trial experience includes:



Achieving an acquittal of a currency trader in a high-profile antitrust trial in the United States District Court for the Southern District of New York relating to the euro-to-dollar foreign exchange market.



Achieving an acquittal of a securities lawyer in a multi–codefendant conspiracy and fraud prosecution in federal court in North Carolina.



Obtaining a probationary sentence for a client in a bribery and procurement fraud case prosecuted by the Public Integrity Section of the Justice Department in federal court in Utah.



Achieving an acquittal of a police officer charged with obstruction of justice in federal court in the District of Columbia.



Achieving an acquittal of a business executive in a civil case brought by the Securities and Exchange Commission in federal court in the District of Columbia for alleged violations of the securities laws.



Achieving an acquittal of an individual charged in a high-profile conspiracy, obstruction of justice, and evidence tampering case in the Superior Court of the District of Columbia.



Achieving an acquittal of a special police officer charged with involuntary manslaughter following the accidental death of a MedStar Washington Hospital Center patient.


BACKGROUND
Mr. Schertler grew up in Chicago, Illinois and is a graduate of Amherst College and the University of Virginia Law School. Mr. Schertler began his legal career in the Honors Program at the United States Department of Justice, where he served as a trial attorney in the Antitrust Division. In 1984, Mr. Schertler became an Assistant United States Attorney for the District of Columbia. As a federal criminal prosecutor, Mr. Schertler tried more than 50 cases in the local and federal courts, conducted over 100 grand jury investigations, and argued more than a dozen appeals. Mr. Schertler earned a reputation as one of the most highly skilled trial attorneys in the United States Attorney's Office. In 1989, he received the prestigious "Outstanding Advocate Award" given to one Assistant United States Attorney each year who has exhibited exceptional skills as a courtroom advocate. From 1992 until 1996, Mr. Schertler served as Chief of the Homicide Section of the United States Attorney's Office, where he supervised 30 seasoned prosecutors in investigating and trying some of the most publicized and challenging criminal cases in Washington, D.C.
recognition
Mr. Schertler's skills as a white–collar criminal defense attorney and litigator have earned him many honors. He is a Fellow in the American College of Trial Lawyers, an elite organization of the country's leading trial lawyers. He is ranked in Chambers USA and has repeatedly been named one of the "Top 30 Lawyers" in Washington, D.C., by Washingtonian magazine. He has been recognized as a leading white-collar practitioner in Washington and nationwide by "The Best Lawyers in America," which named Mr. Schertler its 2021 "Lawyer of the Year" in criminal defense in Washington, D.C. Mr. Schertler is recognized in the "International Who's Who of Business Lawyers," among many other publications. Mr. Schertler also frequently appears at conferences and on panels addressing current legal issues in the white–collar criminal field.

The attorneys of Schertler Onorato Mead & Sears bring deep experience, practical judgment, and vigorous advocacy to the matters we handle. Our lawyers include former federal prosecutors, former members of the Antitrust and Tax Divisions of the Department of Justice, and a former Assistant to the Solicitor General. We have tried cases large and small, have briefed and argued numerous appeals, and also have the skill and acumen to negotiate resolutions of matters when it is in the best interests of our clients.  More detailed biographies of our attorneys are accessible below.