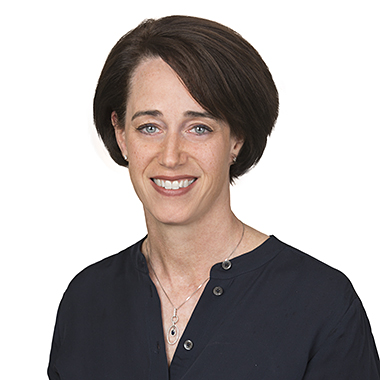 Amy Conway-Hatcher
Partner
---
Education:
Catholic University of America
Columbus School of Law
University of Vermont
Bar Admissions:
District of Columbia
Maryland
OVERVIEW
Amy Conway-Hatcher's practice focuses on corporate internal investigations, corporate compliance matters and defending corporate and individual clients in criminal and civil enforcement matters before the Department of Justice, the Securities and Exchange Commission, and other federal and state enforcement authorities. Ms. Conway-Hatcher's representations range from addressing discrete compliance problems to organizational compliance failures that require crisis management experience.

Ms. Conway-Hatcher has a proven track record of helping companies navigate sensitive matters to reduce the impact of compliance problems on their businesses. She regularly works with management and other advisers to assess the impact of investigative findings or compliance matters in the U.S. and abroad and to develop coordinated strategies to minimize the legal, business and reputational impact of possible transgressions. Ms. Conway-Hatcher has handled a broad range of matters across industries including cross-border investigations involving the Foreign Corrupt Practices Act (FCPA), as well as matters implicating false or fraudulent claims, securities, health care, antitrust, U.S. sanctions, export, money laundering, tax, and environmental laws, as well as other workplace misconduct matters. She also has handled sensitive whistleblower and employment matters that potentially implicate management. Ms. Conway-Hatcher advises clients, including boards of directors, audit committees and management, on matters related to compliance and international regulatory issues, due diligence in connection with corporate transactions, and the development, implementation, evaluation and auditing of effective internal compliance and ethics programs. She regularly advises clients on crisis management planning and assessment of risk related to matters with potentially significant media coverage.

Ms. Conway-Hatcher serves as the Special Counsel to the District of Columbia Commission on Judicial Disabilities and Tenure, to advise the Commission on and to investigate allegations of misconduct in office by judges of the District of Columbia courts.

EXPERIENCE
Representative matters:



Represented Fortune 500 company, reporting to Special Committee of the Board of Directors, in criminal enforcement investigation by DOJ and the FDA regarding sale, dispensing and distribution of prescription medicines and related practices; led investigation and defense of company, including advocacy and resolution strategy, remediation and compliance program undertakings; resolved matter with Non-Prosecution Agreement for parent company and misdemeanor guilty plea for subsidiary.


Represented a large utility company in an internal investigation and disclosure of irregularities in public bidding related to construction-related state energy savings projects.


Represented global energy and chemical company in SEC FCPA inquiry regarding joint venture activities in Africa.


Represented Fortune 250 client in global compliance and risk assessment of anti-bribery/anti-corruption compliance processes and risk across a range of high-risk countries; evaluated effectiveness of and risk indicators based on prior investigations, third party due diligence, reporting and approval systems and other processes.


Represented multiple individuals in the Office of Special Counsel Investigation related to possible FARA violations; matters closed without charges. Represent multiple individuals in separate trade sanctions, anti-bribery and government contracts fraud investigations.


Represented foreign company in U.S. trade sanctions matter and related delisting issues before Office of Foreign Assets Control and implementation of the company's compliance program; achieved first delisting of its kind for company subsidiaries.


Represented a global Fortune 500 technology company in investigation of payment irregularities (including bribes, kickbacks, financial misappropriation and bidding improprieties) in Latin America and Europe; advised on extensive remediation measures.


Represented a major life sciences company in a complex, multi-national criminal and civil investigation concerning an alleged U.S. trade sanction and other violations involving sales in the Middle East and Africa; led an extensive cross-border internal investigation and defense of U.S. and non-U.S. companies before multiple U.S. government agencies; advised on extensive remediation measures; negotiated civil resolutions with substantial penalty reductions and closure of criminal matter.


Represented a global consumer goods company regarding the investigation and defense of the company related to possible third-party payments implicating SDN/TCO regulations enforced by OFAC; "no action" letter granted.


Represented an aerospace company in a U.S. government inquiry regarding compliance with U.S. export regulations for sales to China, prompted by an apparent whistleblower inquiry; conducted the investigation, advised on procedural improvements and reported to multiple U.S. agencies, resulting in no action.


Represented an audit committee and related investigation of a foreign private issuer regarding various senior employment matters and the impact on a possible U.S. IPO and related SEC disclosures.


Represented a major Asia-based life sciences company involving a myriad of U.S. and foreign compliance, regulatory and corporate governance issues, including the investigation of anti-corruption/FCPA and other matters in more than 10 countries in Latin America and related disclosures to the U.S. Department of Justice; also included the development and implementation of comprehensive, global remedial measures and the integration of enhanced compliance measures into sales and marketing strategies.


Represented an audit committee for an aerospace company in connection with potential procurement, export control, government contracting and commercial litigation issues related to foreign government sales in Asia; related negotiations involving trade partners and foreign government agencies, as well as licensing by a U.S. government agency; no enforcement actions and renegotiations of related procurement and trade partner contracts were implemented.


Represented a global manufacturer of chemical and industrial products involving potential U.S. and foreign regulatory issues in more than 25 countries in Central Asia and Europe, including related disclosures to regulators in the U.S. and Europe.


Represented global multinational investment bank and financial services company in federal and state investigations and a settlement of enforcement actions related to mutual fund market timing practices.


Represented a leading pharmaceutical company in the assessment and investigation of sales and marketing practices.


Represented a leading foam manufacturer in connection with an investigation of anti-corruption issues in Asia, including related remediation and the development of a global anti-corruption compliance program.


Represented a global glass fiber technology company in connection with an assessment of international regulatory issues related to the acquisition of overseas operations in Europe and the Central Asian Republic; included the investigation, remediation and development of an integration plan for certain target operations/sites.


Represented a high-performance specialty chemical company in connection with the handling of designated List I chemicals and related disclosures.


Represented trustees of a retirement and annuity fund in a special independent investigation to evaluate the effectiveness of certain senior management functions and the compliance reporting structure.


BACKGROUND
Ms. Conway-Hatcher's previous experience includes more than 20 years in top-tier firms' white collar and litigation practices in Big Law. Prior to that, she served as an Assistant U.S. Attorney in the District of Columbia for more than six years. As a federal prosecutor, she served in an elite trial unit that focused on investigating and prosecuting some of the city's most difficult and high-profile crimes. Ms. Conway-Hatcher conducted many grand jury investigations, served as lead trial counsel in dozens of complex criminal trials, and received numerous DOJ Special Achievement awards.
recognition
Chambers USA ranked Ms. Conway-Hatcher in its 2014-2020 editions for Litigation: White Collar Crime & Government Investigations in Washington, D.C. Chambers noted that: "Amy continues to receive praise as a 'phenomenal' lawyer who is 'smart, tenacious and seasoned', a 'very effective leader'" and she is "fiercely loyal." "Clients credit her with a high degree of technical knowledge as well as being 'extraordinarily effective with people' and also praise her ability to always think 'two to three steps down the line' during a case." She is also recognized by The Best Lawyers in America (Woodward White Inc.) in 2016-2019 for her experience in White Collar matters, published in the Best Lawyers "Women in Law" Business Edition. Ms. Conway-Hatcher was selected by Global Investigations Review and Who's Who Legal: Investigations in 2016-2018 as among the world's leading investigations lawyers. She was recognized by Washingtonian Magazine's 2017-2020 editions of Washington, D.C.'s Top Lawyers for White Collar Criminal Defense as well as by Super Lawyers (2013-2021). Ms. Conway-Hatcher was selected to be a Fellow of the American Bar Foundation (2019-2020), a global honorary society of lawyers, judges, law faculty and legal scholars who have demonstrated outstanding leadership in the profession and service to society; membership is limited to one percent of lawyers admitted to practice in the U.S., its territories and a limited number of lawyers in international jurisdictions.

Ms. Conway-Hatcher is a member of the National Association of Corporate Directors (NACD). She has received certificates from Cornell in Executive and High-Performance Leadership. In 2020, she was selected to join Board Next, a Women's Corporate Directors Foundation (WCD) initiative designed for experienced, highly qualified, board ready women to support their path to public corporate board service. In 2021, Ms. Conway-Hatcher was selected as a founding member of Chief (Washington DC), a private network designed for senior women leaders – rising VP level through CEOs - built to drive more women into positions of power, keep them there and effect change from the top-down. Ms. Conway-Hatcher also serves on the Board of Directors of the Women's Bar Association Foundation in Washington, D.C.
The attorneys of Schertler Onorato Mead & Sears bring deep experience, practical judgment, and vigorous advocacy to the matters we handle. Our lawyers include former federal prosecutors, former members of the Antitrust and Tax Divisions of the Department of Justice, and a former Assistant to the Solicitor General. We have tried cases large and small, have briefed and argued numerous appeals, and also have the skill and acumen to negotiate resolutions of matters when it is in the best interests of our clients.  More detailed biographies of our attorneys are accessible below.