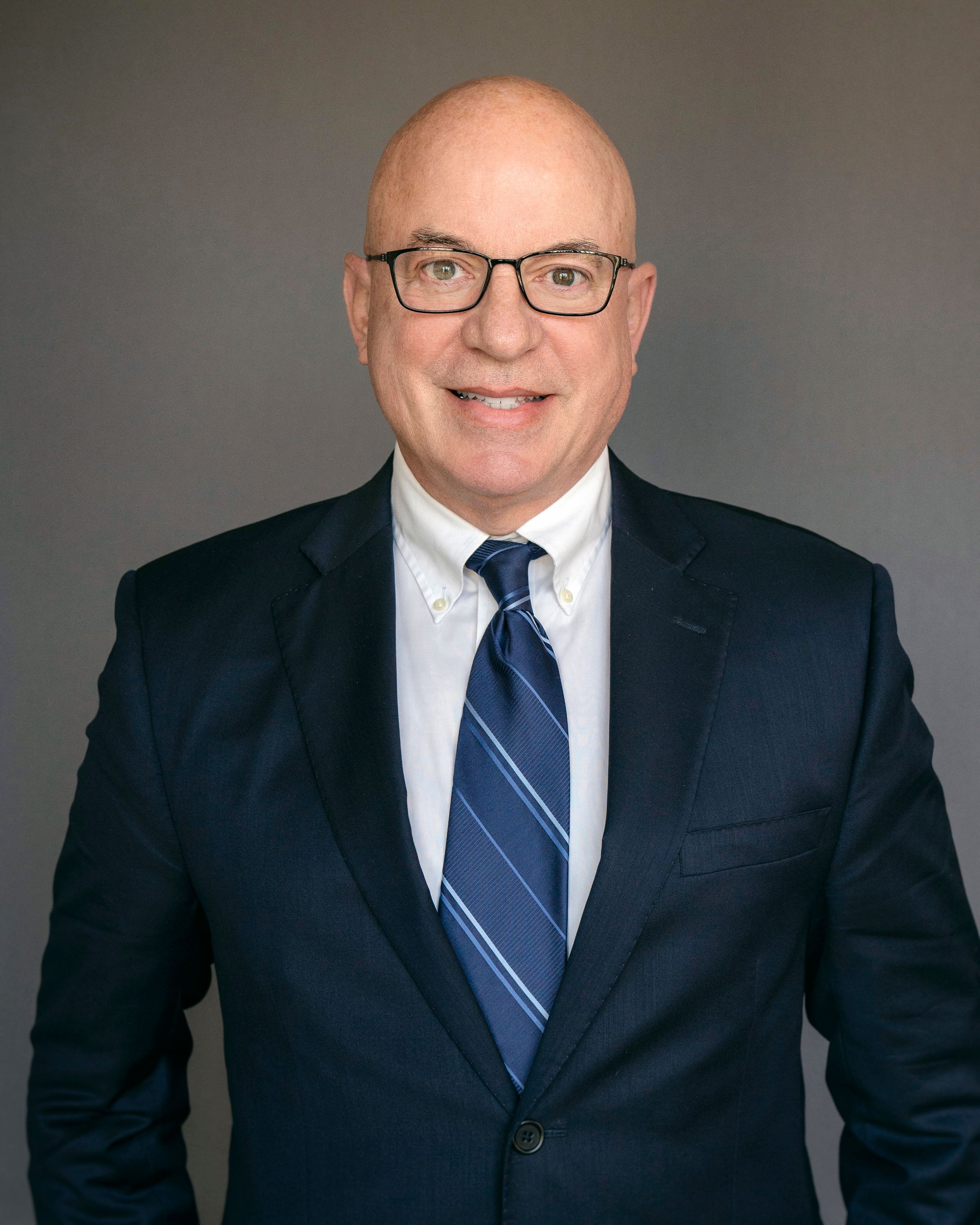 David H. Dickieson
Partner
---
Education:
University of Michigan Law School
Cornell University
Bar Admissions:
District of Columbia
Maryland
Pennsylvania
Virginia
OVERVIEW
David Dickieson has over 30 years of litigation experience. The foundation for Mr. Dickieson's trial work was strengthened by his tenure as a trial attorney with the United States Department of Justice, Tax Division from 1984 to 1989.

Mr. Dickieson's private litigation practice has spanned virtually all forms of trial work. He has represented clients in Bankruptcy Court, Tax Court, state courts, and federal courts. Mr. Dickieson also has substantial experience in alternative dispute resolution through mediation or arbitration procedures through which clients typically achieve a quicker and less expensive resolution of a civil dispute in a private, confidential setting with no publicity or published decision.

In addition to his work on complex business and tax disputes, Mr. Dickieson has developed a successful Sports Law practice. He has represented a prominent sports agent in numerous arbitration and litigation matters spanning the country from Boca Raton to Los Angeles.
EXPERIENCE
Mr. Dickieson has worked as a government attorney, as a partner in a large law firm, and as a partner in two small law firms. He has lectured law students at American University about the advantages of each type of practice based on his years of experience. He has taught Continuing Legal Education seminars on legal ethics and is currently representing and advising lawyers in a national law firm regarding the obligations and requirements imposed by ethics rules and retainer agreements.

Representative Matters:
The following list of non-confidential client matters is a sample that demonstrates the wide range of substantive matters Mr. Dickieson has handled over the course of his legal career:



In March 2020, the United States Tax Court issued a decision granting innocent spouse status to Mr. Dickieson's client, a widow whose now-deceased husband had failed to report several million dollars of income on their joint tax returns. Without innocent spouse status, the widow would have owed the IRS more than $1.3 million plus interest.



In 2019, Mr. Dickieson represented a United States citizen who was arrested and tortured in Iran and received a judgment of $18 million against the government of Iran.



In November 2016, Mr. Dickieson's client achieved a landmark victory before the National Football League Players' Association arbitrator by recovering not only the full amount of the client's claim, but also an unprecedented attorney fee award in excess of $250,000.



In January 2015, a D.C. Superior Court Judge granted judgment for Mr. Dickieson's client in a case involving a transfer of real estate with an undisclosed termite infestation. The court also ordered the plaintiff to pay Mr. Dickieson's client over $200,000 to cover attorney fees.



In 2014, Mr. Dickieson represented an international animal rights organization in protracted litigation involving the use of elephants as circus performers.



In May 2012, Mr. Dickieson obtained a $500,000 settlement for a client in a case of accounting malpractice involving D.C. sales tax issues.



In 1990, Mr. Dickieson won a record jury verdict of $7.3 million in a case of optometric malpractice.



In 1988, Mr. Dickieson was the senior government attorney assigned to the largest civil tax fraud case up to that time – In re Conti-Commodity Corp. – involving billions of dollars of phantom commodity trades intended to generate tax losses for commodities speculators.


BACKGROUND
Mr. Dickieson came to Schertler & Onorato, LLP in 2007 after spending 17 years heading the Washington litigation team of a national law firm that grew to over 500 lawyers during Mr. Dickieson's tenure. In that role, Mr. Dickieson was on the front line of numerous tax and commercial litigation matters across the United States. Between 1984 and 1989, Mr. Dickieson served in the U.S. Department of Justice as a trial attorney in the Tax Division and as a senior trial attorney in the Office of Special Litigation in the Tax Division.

Mr. Dickieson is admitted to practice law in the following courts:

1980, District of Columbia
1981, U.S. District Court for the District of Columbia
1985, U.S. Claims Court, now called U.S. Court of Federal Claims
1990, Maryland
1990, Virginia
1990, U.S. Court of Appeals, Fourth Circuit
1991, U.S. District Court, Eastern District of Virginia,
1991, U.S. District Court, District of Maryland
1992, U.S. Bankruptcy Court, Eastern District of Virginia
1993, U.S. Court of Appeals for the Federal Circuit
1994, U.S. Tax Court
2000, Pennsylvania
2003, U.S. Court of Appeals, Ninth Circuit
2006, U.S. Bankruptcy Court, Western District of Virginia
recognition
Mr. Dickieson has been selected to the list of "Super Lawyers" for every year from 2012-2020. This selection is based on an evaluation of 12 indicators, including peer recognition and professional achievement in legal practice.

For over 25 years, Mr. Dickieson has received the highest possible rating of "AV" by his peers based on legal excellence and ethics as determined by the Martindale-Hubbell attorney rating organization.

Mr. Dickieson has also been recognized as a lifetime achievement recipient of "America's Top 100 Attorneys." Recognition is limited to the Top 100 professionals from each state in each category of practice who over the course of their career best exhibit excellence and the highest ethical standards.

Mr. Dickieson is active in community programs and pro bono legal activities. He has served for over ten years on the Board of Directors of the Washington Lawyers Committee for Civil Rights, an organization on the forefront of fighting for civil rights in courtrooms across the country. He has also served on the advisory board of SquashEmpower – a non-profit organization which combines academic tutoring with coaching in the sport of squash for urban middle school children. Mr. Dickieson has spearheaded numerous pro bono legal activities, including providing teams of lawyers for legal referral clinics for disadvantaged individuals, sponsored by Bread For The City.

As an avid squash player, Mr. Dickieson was among the first four alumni inducted into the Cornell University Varsity Squash Team's Hall of Fame in 2018. Mr. Dickieson was Cornell's top squash player from 1975 to 1977 and is a co-founder of the Friends of Cornell University Squash (FOCUS).
The attorneys of Schertler Onorato Mead & Sears bring deep experience, practical judgment, and vigorous advocacy to the matters we handle. Our lawyers include former federal prosecutors, former members of the Antitrust and Tax Divisions of the Department of Justice, and a former Assistant to the Solicitor General. We have tried cases large and small, have briefed and argued numerous appeals, and also have the skill and acumen to negotiate resolutions of matters when it is in the best interests of our clients.  More detailed biographies of our attorneys are accessible below.