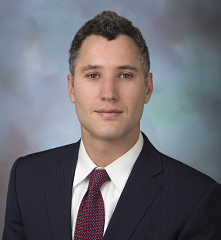 Joseph A. González
Of Counsel
---
Education:
New England Law
College of William & Mary
Bar Admissions:
District of Columbia
OVERVIEW
Joseph Gonzalez is Of Counsel with Schertler Onorato Mead & Sears. His practice focuses on white-collar matters, government investigations, securities litigation, and a wide array of civil litigation. Since leaving government practice in 2016, Mr. Gonzalez has drawn upon his trial attorney background and expanded his local federal practice to the national level. He has extensive experience litigating all phases of civil cases, from the filing of a complaint through discovery and, if necessary, trial. Mr. Gonzalez frequently handles civil actions that arise out of matters handled by the firm's acclaimed criminal white-collar practice.
EXPERIENCE
Representative Matters:

Traditional Tort Defense – Served as lead defense counsel for corporate entities and executives in lawsuits filed in both local and federal courts. Won numerous cases via motion to dismiss and summary judgment.

Government Investigations – Counseled and advised companies, executives, and politicians in a variety of government investigative matters. These include investigations under the Foreign Corrupt Practices Act, the False Claims Act, and federal antitrust law. Local investigative matters include those initiated by the D.C. Board of Elections, the D.C. Office of Human Rights, and the Office of the Attorney General for the District of Columbia.

Securities Litigation – Obtained a dismissal with prejudice for the Chief Executive Officer of an international telecommunications company in a securities class action lawsuit filed in the Southern District of New York. Represented the CEO of an automobile company in multiple securities class action suits filed on the Multidistrict Litigation docket.

Internal Investigations – Conducted investigations involving witness interviews, coordination of factual development, complex legal analysis, and interactions with government regulators. Clients have included financial and insurance companies.

Affirmative Civil Litigation – Filed and litigated lawsuits on behalf of clients pursuing recovery against corporate entities. Negotiated favorable monetary settlements.
BACKGROUND
Before joining Schertler Onorato Mead & Sears, Mr. Gonzalez served for five years as an Assistant Attorney General in the Civil Division at the Office of the Attorney General for the District of Columbia. There, Mr. Gonzalez took a dozen cases to trial and obtained successful civil defense verdicts in all his first-chair appearances. Mr. Gonzalez handled all aspects of litigation, including depositions, selecting expert witnesses and corporate designees, motions practice, hearings, mediation, and trial. He won over 35 dispositive motions, resulting in 20 published decisions.

Prior to joining the Office of the Attorney General, Mr. Gonzalez served as Law Clerk to the Honorable José M. López in the Superior Court of the District of Columbia. Through his clerkship, Mr. Gonzalez developed a deep familiarity with the District of Columbia court system. In law school, Mr. Gonzalez interned at the Supreme Court of Virginia.

recognition
Mr. Gonzalez's recent trial victories have been covered by local media outlets, including The Washington Post, the City Paper, and local news channels.

At the Office of the Attorney General, Mr. Gonzalez was recognized each year for his excellence in service and also received the Attorney General's Award for Distinguished Service, which is the Attorney General's award for highest distinction.
The attorneys of Schertler Onorato Mead & Sears bring deep experience, practical judgment, and vigorous advocacy to the matters we handle. Our lawyers include former federal prosecutors, former members of the Antitrust and Tax Divisions of the Department of Justice, and a former Assistant to the Solicitor General. We have tried cases large and small, have briefed and argued numerous appeals, and also have the skill and acumen to negotiate resolutions of matters when it is in the best interests of our clients.  More detailed biographies of our attorneys are accessible below.